The Northern Lights: What, Where, and When
The Northern Lights, also known as the Aurora Borealis, are a natural light show that has been mesmerizing people for centuries. But what are they really? Where and when can you see Aurora Borealis? What the Northern Lights actually look like? Let's dive deeper into this beautiful phenomenon!
How is the Aurora Borealis formed?
The Northern Lights are created when charged particles from the sun collide with atoms in the Earth's atmosphere. This collision causes a reaction that produces the colorful lights that we see in the sky. The Aurora Borealis is best described as a dance of light in the sky, with colors ranging from green to pink, red, and even purple. You can see the lights moving across the sky in waves or arcs. Sometimes they even seem to be shooting from one place to another.
Where and when can the Northern Lights be seen?
You can see the Northern Lights in a few countries, including Finland, Norway, Sweden, Canada, and Alaska. They are most visible in areas that are far from city lights and other sources of light pollution. That is why Finland is such a popular destination for Northern Lights enthusiasts. The Aurora Borealis is visible in Finland from September to March. During this time, if the sky is clear, it provides a perfect backdrop for the lights to dance and shimmer.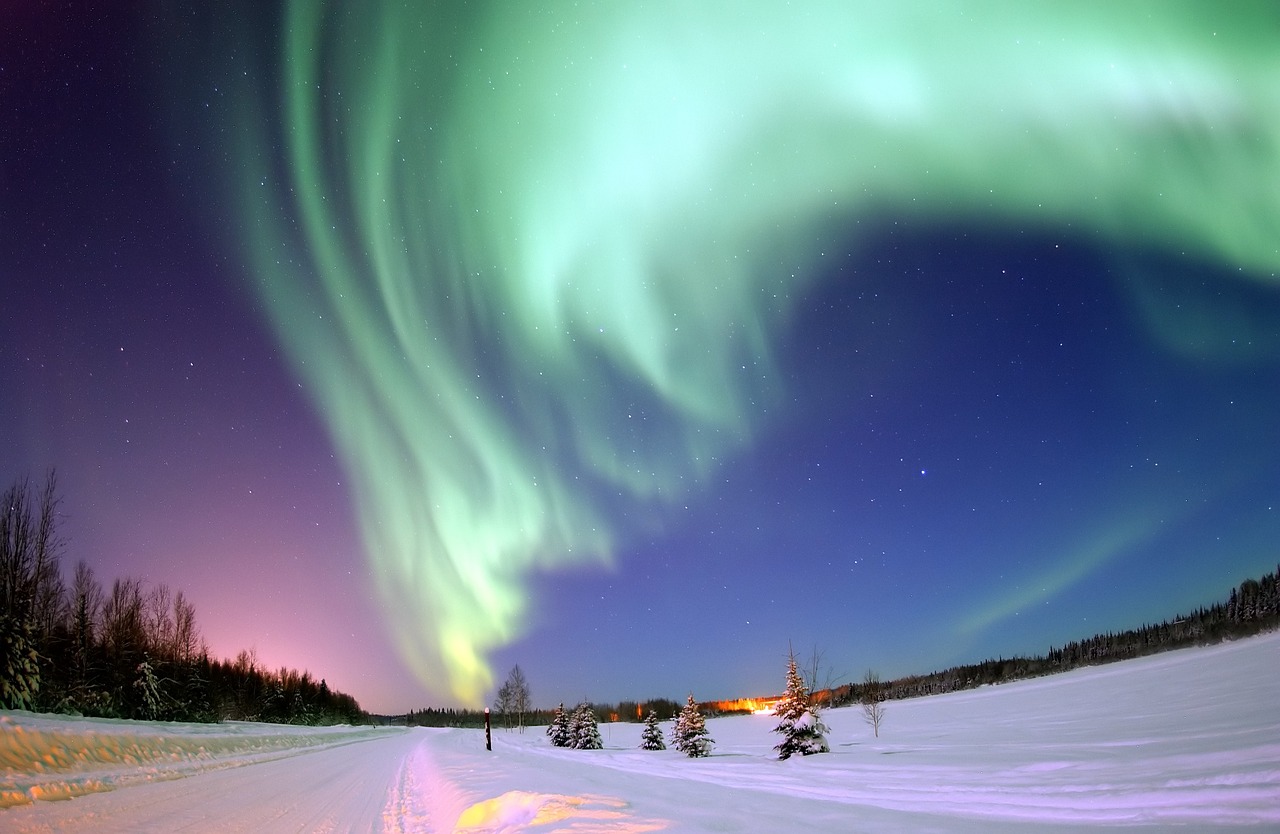 How to see the Northern Lights?
There are several ways to experience the Aurora Borealis in Finland. One can, for example, take a guided tour or go on a wilderness hike. Guided tours are a great way to learn about the Northern Lights and to see them in their full glory. You'll have the opportunity to go to areas where the lights are most visible. At the same time you'll learn about the science behind this amazing phenomenon.
Wilderness hikes are another way to experience the Northern Lights. During a wilderness hike, you'll venture into the Finnish countryside. Far from the lights of the city, you can spend the night camping under the stars. This is a unique and unforgettable way to experience the Northern Lights, as you'll be surrounded by the natural beauty of Finland's wilderness while watching the lights dance above you.
The Northern Lights are a natural phenomenon that should be on every traveler's bucket list. With Finland being one of the best places to see the lights, it's no wonder that people from all over the world come to this beautiful country each year. Whether you choose to take a guided tour or go on a wilderness hike, seeing the Northern Lights in Finland is an experience you'll never forget.
How about working abroad instead of traveling?
Finland is not only a great destination for Northern Lights tourists, but it's also a fantastic place to work. With its high quality of life, excellent work-life balance, and thriving economy, Finland is a popular destination for people looking to work abroad.
For those who work in Finland, the Northern Lights are never far away. There are plenty of opportunities to see the lights during your time off. With a weekend trip to a remote location, you'll have the chance to see this natural wonder for yourself. If you're lucky, you can even see them when your shift ends and you step outside! Whether you're a local or an expat, the lights are a reminder of the beauty of nature and a source of inspiration and wonder.
So, if you're looking for a new job and a change of place, consider Finland. With its world-class work opportunities, excellent quality of life, and stunning natural beauty, Finland is a country that offers something for everyone. Check out more reasons why every nurse and caregiver should work in Finland from our previous post! In addition to Finland offering great working opportunities, the Aurora Borealis is just a short drive away. You'll have the chance to experience one of the most amazing natural wonders in the world. If this caught your interest, apply from the buttons below!