Silk Road Journeys Ep 02:
Life in Finland
In our second episode of Silk Road Journeys "Life in Finland" we get to hear a bit about Grelle's experiences and insights. Grelle was one of our first recruits that arrived to Finland via Silk Road's recruitment program. She has lived in Finland for 10 years now. During those 10 years she has built up a great life for her and her family in a small town in Finland.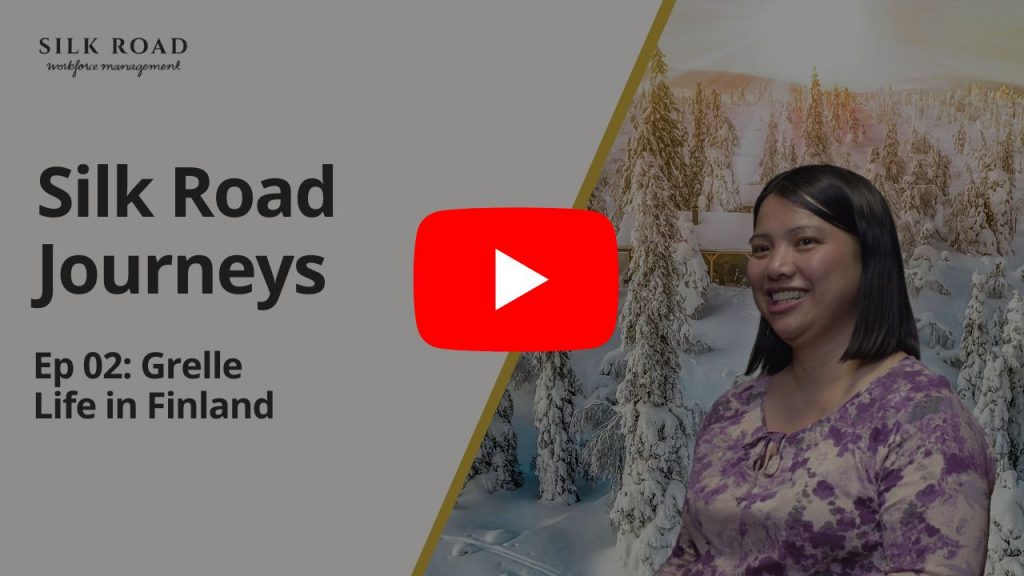 Future episodes will focus on work-life in Finland and give our recruits a closer look at what working in Finland as an assistant nurse looks like. Make sure you subscribe to our YouTube channel to stay up to date with new episodes of Silk Road Journeys!

If you haven't watched Silk Road Journeys Episode 1 yet make sure to give that a watch too. Episode 1 focuses on arriving in Finland and what the first months here are like for our recruits! You can read more about the first episode and the series as a whole here!
Our goal is to provide you with a personal and realistic look at life in Finland, so you can feel more confident and prepared for this exciting new chapter in your life. We're here to support you every step of the way, and we can't wait to embark on your very own Silk Road journey together with you!